Tap is a tool for processing internal threads. According to the shape, it can be divided into spiral groove tap, edge angle tap, straight groove tap and pipe thread tap, etc. according to the use environment, it can be divided into hand tap and machine tap, and according to the specification, it can be divided into metric tap, American tap, British tap, etc. Tap is the most mainstream processing tool used by manufacturing operators in tapping.
It is used for processing ordinary internal threads on nuts or other machine parts (i.e. tapping). Machine taps usually refer to high-speed steel grinding taps, which are suitable for tapping on machine tools; Hand tap refers to carbon tool steel or alloy tool steel rolling (or cutting) tap, which is suitable for manual tapping.
Tap is a tool for processing all kinds of medium and small internal threads. It is simple in structure and easy to use. It can be operated manually or on machine tools. It is widely used in production.
For small-size internal threads, tap is almost the only processing tool. The types of taps are: hand taps, machine taps, nut taps, extrusion Taps, etc.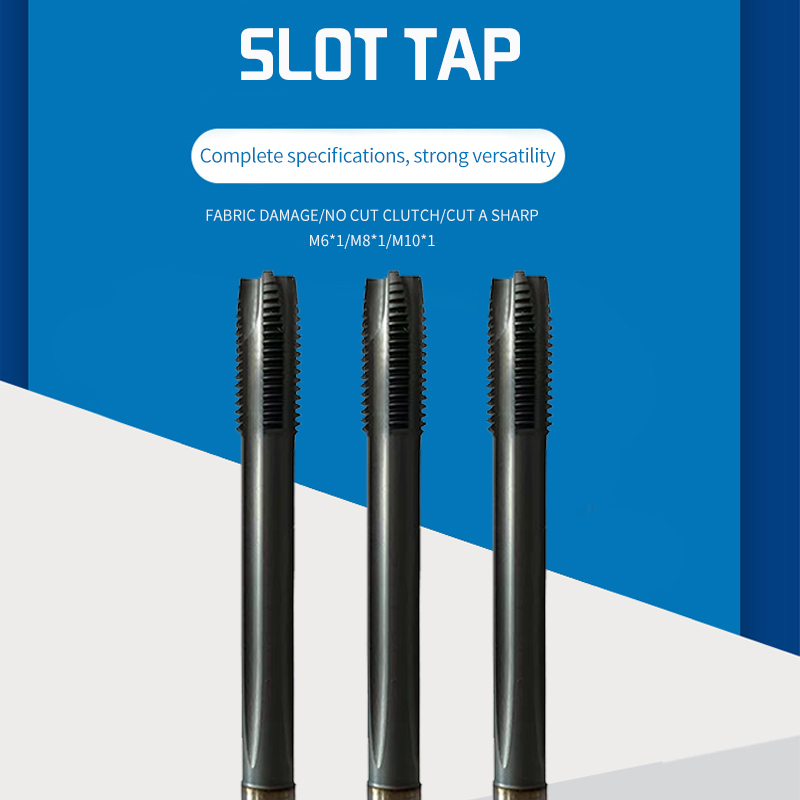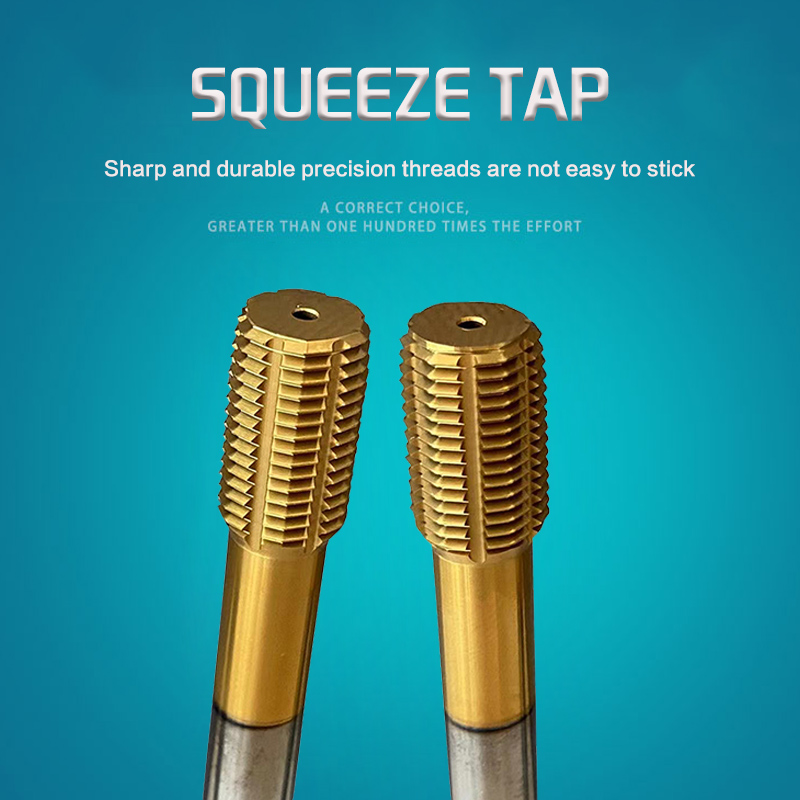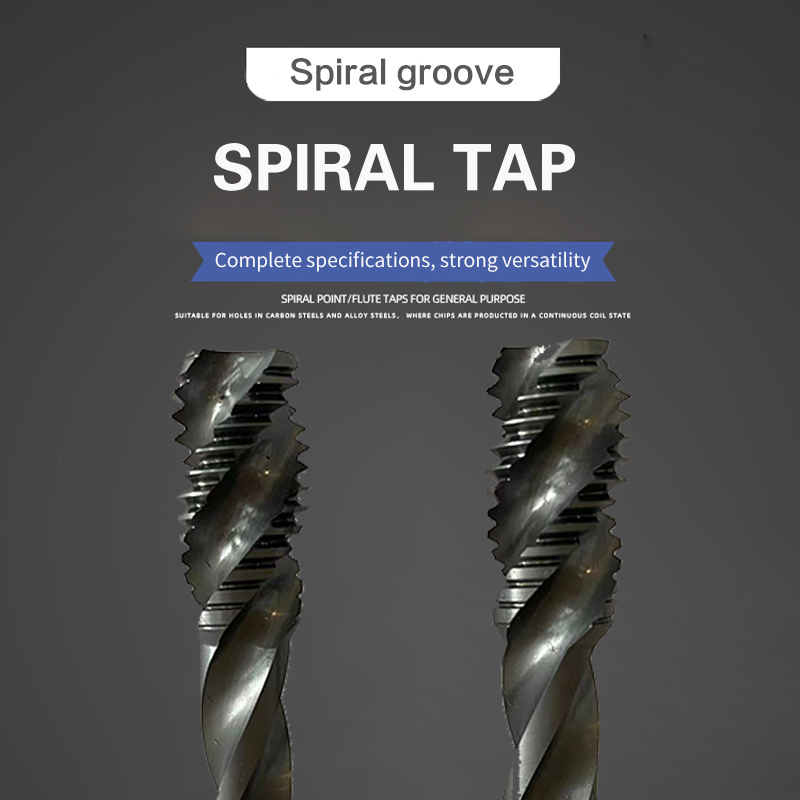 Straight slotted tap is a tool used for thread processing of ordinary lathe, drilling machine and tapping machine. It has the strongest versatility, and can be processed through holes or through holes, non-ferrous metals or ferrous metals. The straight slotted tap has the best versatility and the strongest rigidity. Therefore, straight slotted taps are generally preferred when processing materials with high hardness (such as quenched steel above 40HRC) and chips in powder particles (such as cast iron and cast aluminum).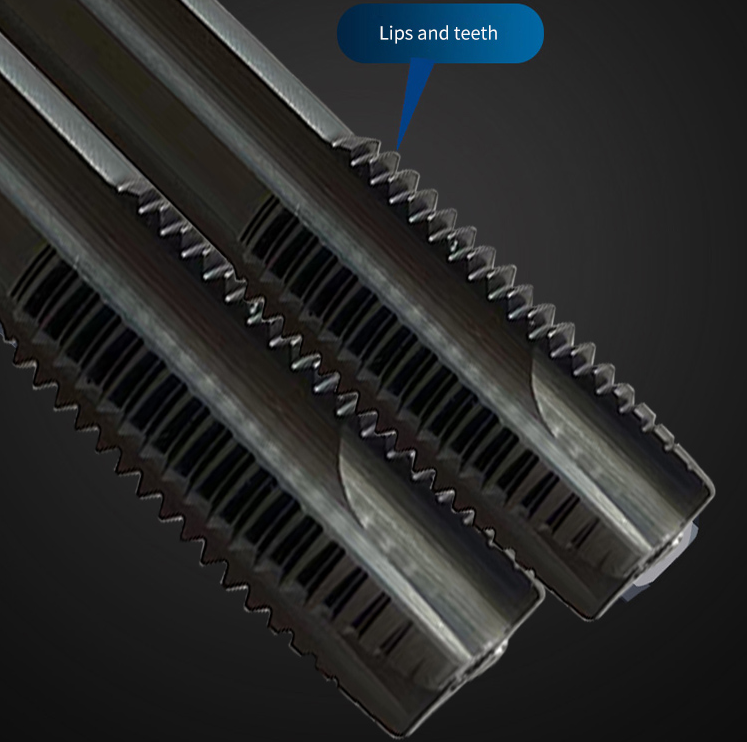 Sichuan guangjuda Technology Co., Ltd., established in 2012, is located in Aba Industrial Park, huaizhou new city, Jintang County, covering an area of 30000 square meters. The company takes the production of high-precision cutting tools as its own responsibility, integrating R & D, production and sales.
After ten years of sharpening a sword, we have always focused on the tool industry, and have introduced advanced processing and testing equipment at home and abroad. The taps, drills, milling cutters and reaming tools we produce mainly serve aerospace, automotive, military, machinery and other industries.
We are not only an excellent tool production supplier, but also cooperate with many world excellent tool brands to represent their brands and gather their strengths. General contracting service is a major feature of our company, with mature general contracting management experience, technical team and operation team. It has contracted the cutting tool business of more than 10 listed companies, from process optimization, scheme formulation, cutting tool production, on-site application guidance, cutting tool management, and participation in the whole process, providing efficient and high-quality services for customer service, escorting the production of customer service, saving customers' costs, and improving the competitiveness of customers' products.
Pursuing quality, continuous innovation and attentive service are the direction we will always adhere to.
Mei Liu
466147170@qq.com
Disclaimer: This article is reproduced from other media. The purpose of reprinting is to convey more information. It does not mean that this website agrees with its views and is responsible for its authenticity, and does not bear any legal responsibility. All resources on this site are collected on the Internet. The purpose of sharing is for everyone's learning and reference only. If there is copyright or intellectual property infringement, please leave us a message.