Sponsored by Department of Commerce of Jiangsu Province ,and organized by Jiangsu New International Convention & Exhibition (Group) Co., Ltd., "Made in Jiangsu, Traded in World"Online Matchmaking Meetings Labor Protection Products (Nantong Rudong-North America) will be held on July 11-15, 2022.
Benefiting from the increasingly strict occupational health and safety supervision of employers, the improvement of workers' health and legal awareness, and the continuous expansion of surrounding technical equipment, the share of safety labor protection products in the North American market continues to grow.
Nantong Rudong is a well-known city in China for the design, production and sales of labor protection products. There are hundreds of factories producing labor protection products here.This online matchmaking meeting invited 40 buyers with purchasing intentions to connect with 40 suppliers in Rudong, and made accurate matching according to the needs of suppliers and buyers, and realized the online communication through the online video conference system. It is hoped that through this online docking meeting, enterprises in North America and China can open up new cooperation paths and meet new trading partners.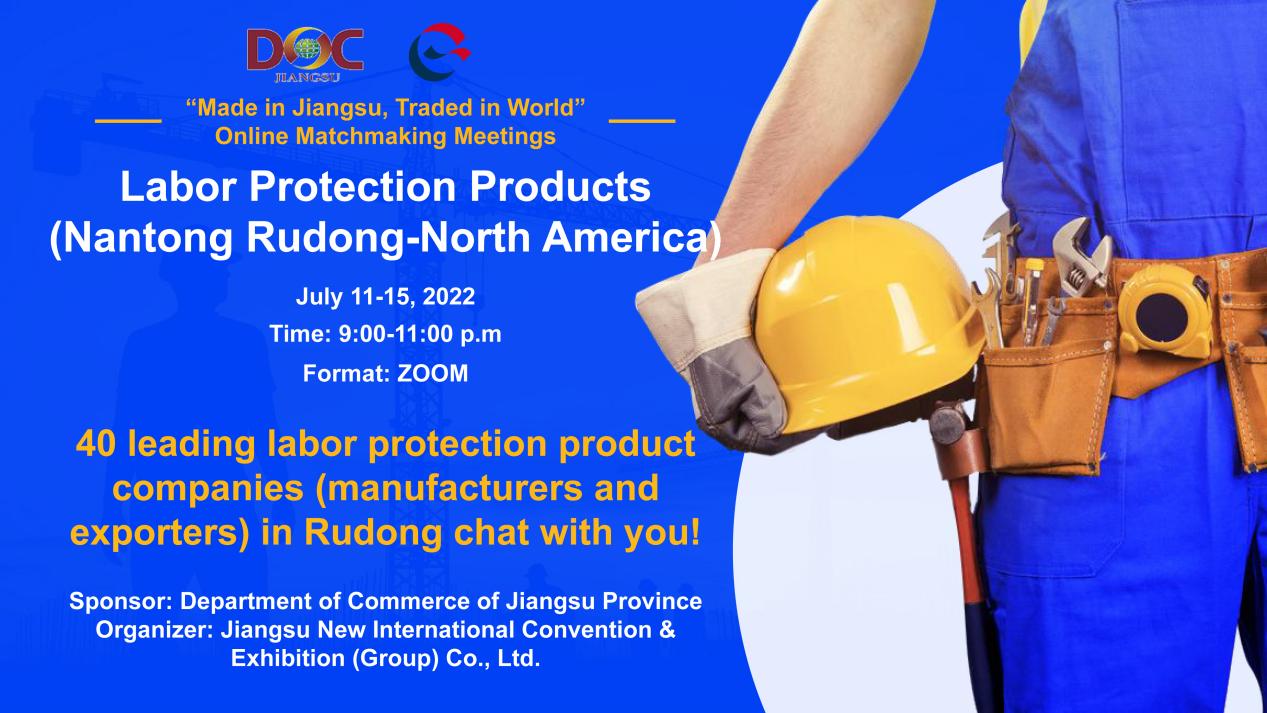 Disclaimer: This article is reproduced from other media. The purpose of reprinting is to convey more information. It does not mean that this website agrees with its views and is responsible for its authenticity, and does not bear any legal responsibility. All resources on this site are collected on the Internet. The purpose of sharing is for everyone's learning and reference only. If there is copyright or intellectual property infringement, please leave us a message.